Welcome
Welcome to the SCMS website!
We invite your feedback. Please feel free to reach out with ideas or suggestions.

From the President
Read a message from the president of Spokane County Medical Society.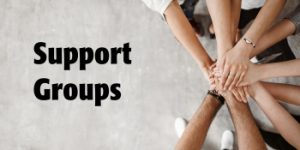 Spokane Physician Family Support Group
Group support is available for physician family members in Spokane. During times of stress or crisis, whether it involves your spouse, your children or yourself, a listening and confidential ear is often just what physician families need. The group meets in the evening every week. Its members have experience in substance use disorders, behavioral health issues and many other common problems that occur in families. Limited to physician families and their spouses. You are welcome to come to the group as a couple or alone. Contact Carl at (509) 991-3537 or Bill at (509) 710-0636.

SCMS Finding the Joy in Medicine Art, Poetry & Essay Contest 2023
We're pleased to present this year's winners, along with all entries. Please click here to view this year's eBook.
Please join us in sharing our congratulations and appreciation to all who participated this year. We hope you enjoy them as much as we did!

Member Login
Log in and update your profile, pay your dues, find events and network with other members.


Find a Member
Search our online directory to find a Physician or PA by first/last name or specialty.


Committees
Volunteer your time to serve your profession and our community by participating on any committee.
Welcome to Spokane County Medical Society
The Spokane County Medical Society (SCMS) is a professional membership organization comprised of physicians and physician assistants. Created in 1885, the primary purpose of the organization was to promote physician unity and carry out public service. Currently, we have close to 1,100 in our membership and that important mission still guides this association today.