Thank you to our GOLD Sponsor!
Thank you to our BRONZE Sponsors!
CHAS Health provides high-quality medical, dental, pharmacy, and behavioral health services to families and individuals of all ages, regardless of their ability to pay. Our mission is to improve the overall health of the communities we serve by expanding access to quality health and wellness services.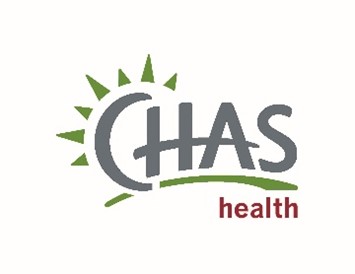 Since 1977, Hospice of Spokane is northeast Washington's long standing nonprofit hospice. We serve Spokane, Ferry, Stevens, and Pend Oreille counties. Using a holistic approach to end-of-life care, hospice addresses the medical, emotional, psychological, and spiritual needs of patients with terminal illness along with support to their families. Hospice of Spokane cares for anyone of any age with any terminal condition. Our team focuses on ensuring patient comfort and supporting quality of life. From delivering specialized care right in the home day or night, to around-the-clock phone support and grief counseling for family members, we are here for our patients and their families.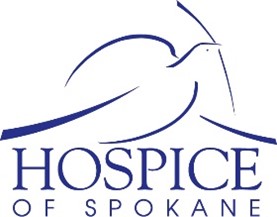 Idaho Central Credit Union
Established in 1942, Idaho Central Credit Union is a not-for-profit, member-owned, full-service financial institution. As the #1 credit union in the Pacific Northwest for member giveback, Idaho Central remains focused on their mission of "helping members achieve financial success.

Inland Imaging has provided professional radiology services in the Northwest since 1930. The organization's more than 120 subspecialty radiologists and more than 900 clinical and support staff work with providers, hospitals, and clinics in Washington, Idaho, Oregon, and Montana to deliver fast, accurate diagnostic imaging and answers that help guide patient care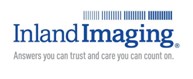 MultiCare Health System – Rockwood Clinic for Weight-Loss and Wellness
MultiCare Rockwood Wellness and Weight-Loss Center
At MultiCare, we know obesity is not simply a weight problem but a chronic disease that increases health risks and can make life more difficult. We also know that everyone's weight-loss goal looks different, and the paths they have to take to get there look different, too. There's no one-size-fits-all weight-loss solution. That's why we offer more than just effective ways to lose weight — we provide the tools to change a patient's relationship with their body and become a happier, healthier individual.

Rockwood Retirement Communities
Rockwood Retirement Communities offers two unique Life Plan communities with locations on Spokane's South Hill and Northside. We offer Independent Living, Assisted Living, Memory Support and Skilled Nursing options. Residents enjoy our multiple dining venues, Fitness Center, Art Studio, and Theater and Event Center. We have been the Senior Living Community of Choice since 1960.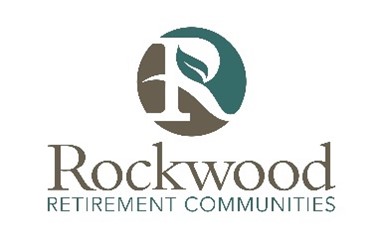 WA State DSHS DDA Lakeland Village Residential Habilitation Center
https://www.dshs.wa.gov/dda/consumers-and-families/lakeland-village
Lakeland Village Residential Habilitation Facility in Medical Lake, Wash. supports 150+ adults with a range of developmental and intellectual disabilities. Operating under DSHS' Developmental Disabilities Administration, employees at our state-of-the-art facility teach residents the necessary skills for independent living and care for some of the state's most medically fragile individuals.

Thank you for supporting grants!
Shikany Endowment - Providence Inland Northwest Foundation
https://foundation.providence.org/wa/eastern
The Dr. Sam Shikany Educational Endowment supports primary care educational activities in the Spokane region. We endeavor to encourage personal and professional development through sponsoring regional medical conferences, faculty development programs, and annual excellence awards to both faculty and medical students. We also facilitate medical training for services to underserved populations.
Spokane County Medical Society Foundation
https://www.spcms.org/spokane-county-medical-society-foundation/
The Spokane County Medical Society's Board of Trustees established the Spokane County Medical Society Foundation (SCMSF) in 1996 to identify, promote, receive, and manage projects that provide leadership in scientific research, education, medical economics, public health, public interest and healthcare. The Foundation continues today to be focused on developing and operating programs that serve the health needs of our community.

Providence PSHMC + PHFH Unified Medical Staff
https://www.providence.org/about/our-mission
OUR MISSION As expressions of god's healing love, witnessed through the ministry of Jesus, we are steadfast in
serving all, especially those who are poor and vulnerable.
OUR VALUES Compassion, dignity, justice, excellence, integrity.
OUR PROMISE "Know me, care for me, ease my way."

Eastern Washington Area Health Education Center (EWAHEC)
EWAHEC promotes health and wellness for underserved and at-risk populations through research, education, and community development. Our Focus: Work to establish a youth pipeline of healthcare professionals from rural communities, conduct a needs assessment of the continuing education needs of healthcare professionals working in rural health clinics, and support recruitment and placement in the Rural/Underserved Opportunities Program.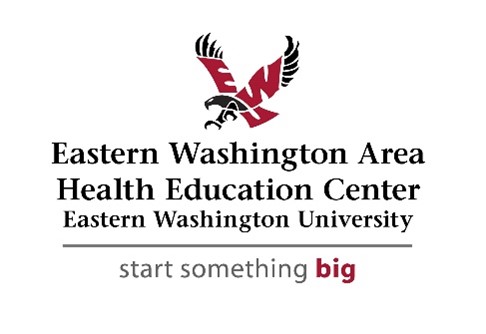 Session offered in partnership with the Eastern Washington Area Health Education Center